Day One: Tuesday, September 19, 2023
10:00 EDT

15 min
10:15 EDT

45 min
Opening Keynote Address
FINTRAC Priorities and Compliance Expectations for 2023
Strengthening Canada's AML/FTA regime
Canada's legislative framework  – where are we going?
Working with counterparts in financial intelligence and regulatory agencies
Pursuing innovation to better manage in  today's  challenging  environment
Public-private partnership initiatives
11:00 EDT

45 min

What You Need to Know: Parliamentary Review of Canada's AML Legislation
What is the Parliamentary Review of Canada's AML legislation?
How is industry participating, and how can you provide inputs?
What are the expected outcomes?
11:45 EDT

45 min
12:30 EDT

45 min

Break
13:15 EDT

45 min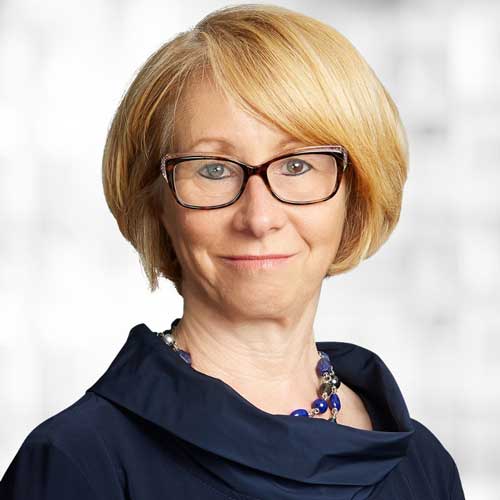 Beneficial ownership registry;
Canada's new Inherent Risk Assessment;
Proposed changes to the PCMLTFA;
Mortgage lenders and brokers;
Armoured car carriers;
FINTRAC expenses passed on;
The Retail Payments Activities Act-what you need to know
14:00 EDT

45 min
14:45 EDT

15 min

Break
15:00 EDT

45 min

Operationalizing and Balancing AML Requirements to Assist Vulnerable Persons: Recent Changes in ID Requirements
What is acceptable non-standard ID?
What policies and procedures are required?
How are banks operationalizing the requirements: "document(s) from a reliable source," "customer in good standing with the Bank," and "natural person of good standing in the community,"
Policies and procedures to be informed by an assessment of related risks and account for the use of controls and measures to mitigate  risks
How are changes allowing financial institutions to provide deposit accounts for vulnerable persons, without complete identification, working? ?
Training staff to balance AML requirements against the need to assist vulnerable persons
15:45 EDT

45 min

AML Compliance Effectiveness Reviews / Audits for Reporting Entities
Completeness and effectiveness of your anti money laundering (AML) and counter terrorist financing (CTF) compliance program
Requirements for larger institutions, federally regulated institutions and smaller companies
Deciding who should perform the review and what to spend
Testing your documented program (policies, procedures, risk assessment and training)  Do they meet the requirements for your business?
Testing operations – what was tested and how, including customer identification, recordkeeping and FINTRAC reporting
16:30 EDT
End of Day One
Day Two: Wednesday, September 20, 2023
10:00 EDT

15 min
10:15 EDT

45 min

Recent Initiatives: How Beneficial Ownership Registries Increase Transparency / Reduce Illicit Activities

Updates to federal legislation will create a beneficial ownership registry that is intended to increase transparency and prevent the use of corporations for illicit activities. 
Québec is the first Canadian jurisdiction to put in place a system that will make corporate and other ultimate beneficiary information publicly accessible.  This session will discuss issues relating to both initiatives.
11:00 EDT

45 min
What have we learned from the five-year pilot, and pre-cursor to the new agency – The Financial Crimes Coordination Centre (FC3)?
How will Canada's intention to crack down on financial crimes be realized through the New Canada Financial Crimes Agency?
Will the new Agency be a stand-alone law enforcement agency – with the ability to lay charges – or a co-ordinating body assisting in financial crimes investigations?
How will bringing together the RCMP, the Financial Transactions and Reports Analysis Centre (FINTRAC) and the Canada Revenue Agency improve Canada's ability to tackle financial crime
11:45 EDT

45 min
Cryptocurrency has become a go-to source to launder millions in criminal cash, because it can be exchanged into legal tender paper money such as Canadian or U.S. dollars. A total of $75 million was linked to cryptocurrency-enabled frauds in Canada in 2021, up from $22.8 million in 2020 and $8.2 million in 2019
Criminal use of crypto currency
Investigative techniques when crypto currencies are involved.
Current trends in the illicit use of cryptocurrency, tracing the flow of digital currency,
Case studies, legal concerns and seizures
How blockchain is used to movement cryptocurrency
Finding out is who is controlling the cryptocurrency
12:30 EDT

45 min

Break
13:15 EDT

45 min

Best Practices for Safely Managing High Risk Clients

Today's institutions are facing increased regulatory pressures governing Customer Due Diligence (CDD) and Enhanced Due Diligence (EDD) procedures, particularly regarding high-risk customers. Find out: How can you better manage and mitigate risks associated with these customers
The challenges of conventional approaches
Four areas of focus to strengthen your CDD/EDD program:

High-Risk Customer Segmentation
Risk Stratification
EDD Reviews
High-Risk Customer Surveillance
14:00 EDT

45 min
OSFI Releases Draft Culture and Behaviour Risk Guideline
FINTRAC indicators, how do they compare, and how do we translate them into recognizable behaviours that are useful?
What do AI indicators look like?
How money moves through the Canadian economy – what are the indicators?
Use of AI to modernize your risk-based approach
14:45 EDT

45 min
Sanctions and Sanction Evasion: – Stop the Moving Targets!
As the Russian invasion of Ukraine entered its second year, the Financial Action Task Force (FATF) suspended Russia's membership, and FATF member jurisdictions imposed new sanctions. Sanctions risk and compliance is now a priority concern for C-suite and the board.  For Canadian reporting entities, the value of sanctions compliance is clear, but the path to compliance may not always be equally evident.
Geopolitical risk and threat – Russia, China, Iran and other targets
Freezing assets of sanction targets and enablers
New mechanisms for forfeiture of sanctioned person assets
Canada's new "deemed ownership" rule
Addressing key differences between Canadian sanctions and those of its allies (US, UK and EU)
Canadian-specific sanctions compliance challenges
Countering sanctions evasion
Ensuring preparedness for rapidly evolving sanctions regimes
Changes to the screening landscape
Preparing for expanded economic sanctions against China
15:30 EDT

45 min

Geopolitical tensions, a cost-of-living crisis, and a looming recession are creating the need to double down on risk mitigation efforts. This session will consider:
Crime in Canada – are we still "snowwashing?"
How have the COVID-19 pandemic, and rising inflation affected financial crime trends?
What's next, and is Canada well-equipped to handle it?
16:15 EDT
End of Day Two