Day One: Wednesday, October 13, 2021
10:00 EDT

15 min

Welcome and Opening Remarks from the Chair
10:15 EDT

45 min

Pay Equity in Context: Challenges, Goals and Impacts

Diversity, inclusion and equal pay may have taken a back seat in the past, but with Covid newly highlighting the plight of women, pay equity is more important than ever. This session will cover
Stats and fact on the wage gap
Current circumstances and the impact of Covid on male/female inequalities
Weaknesses of complaint driven pay equity
Pay equity as a tool in creating a diverse and inclusive workplace
Understanding the big picture so that every step in the process makes sense
11:00 EDT

45 min
The Pay Equity Process: Project Management, Timetables and Work Plans
The pay equity exercise: what's involved?
Considerations in conducting a privileged and confidential pay equity review
Allocating time and resources to manage costs and keep the project on track
Effective communications
Project scheduling
Processes, steps, tools and techniques involved in planning and analyzing Pay Equity
Why projects are late and/or over budget
11:45 EDT

45 min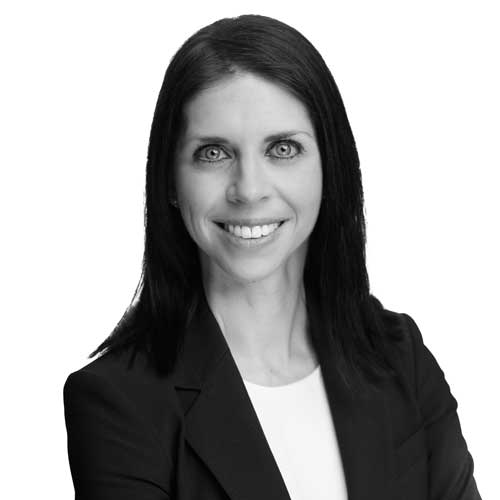 What You Need to Know about Constituting a Committee: Where, When, Who and How?
Requirements for larger and unionized employers
When is establishing a committee optional?
Who must be represented on the committee?
How many women must be on the committee?
What about non-unionized employees?
Challenges
12:30 EDT

45 min

Break
13:15 EDT

195 min

Find out what you can do now for a head start, prior to the Act coming into force.
Then work through a fact situation based on the strict requirements for how employers MUST measure a job's worth to the organization for purposes of compensation including:
Identification of Job Classes Within the Workplace
Determining Gender Predominance in Each Class
Determining the Value of Work Performed By Each Class: Equal Average Method
Determining the Value of Work Performed By Each Class: Equal Line Method
16:30 EDT
End of Day One
Day Two: Thursday, October 14, 2021
10:00 EDT

15 min

Welcome and Opening Remarks from the Chair
10:15 EDT

45 min

Compare Compensation Associated with Female and Male Predominant Job Classes of Similar Value
11:00 EDT

45 min
11:45 EDT

45 min
Creating and Posting a Plan to Rectify Pay Inequalities
Determining which female predominant classes require an increase and when increases are due
Deadline for employers to provide increases by day after 3rd anniversary when employer becomes subject to the Act

Phase in, notify employees
Post draft
Employees have 60 days to comment
12:30 EDT

45 min

Break
13:15 EDT

45 min
Annual Reporting and Re-Evaluating Pay Equity and Dispute Resolution
How are you required to maintain pay equity?
What issues will arise?
What are your long term obligations for pay equity
14:00 EDT

45 min

Government Enforcement – What Can Employers Expect?
How can we expect the Pay Equity Act will be enforced?
What do we expect the government to be looking at closely?
Fines and penalties?
Failure to post a plan
Fines for every day an organization is in violation?
If there is a gap, pay retroactively with interest?
14:45 EDT

15 min

Break
15:00 EDT

60 min
Impact of Pay Equity -- on Just About Everything
Change management and communication
Analytics and costing
Impact on collective bargaining
The Pay Equity Plan
Impact of pay equity on Human Resources and Compensation Strategy
HR governance
Risk management
16:00 EDT

30 min

Wrap Up, Takeaways and Next Steps

This is an important, not-to-be-missed opportunity to consolidate learning, ask questions and clarify the most important takeaways, including planning your next steps.
16:30 EDT
End of Day Two
Pre-conference Workshop for Indigenous Organizations: Tuesday, October 12, 2021
13:00 EDT

210 min
PART 1: What Law Applies? Federal OR Provincial Legislation
Instructor: Kyle Lambert, Partner, McMillan LLP
The question of whether federal or provincial law applies to an organization is important, complex and highly fact specific. This session will help you knowledgeably and systematically assess your situation to make this determination.
How getting the jurisdictional question "wrong" can lead to costly regulatory violations.
How federal and provincial courts decided which  law should apply in the past: Broad versus restrictive approaches
How your jurisdiction can be considered, Courts, Tribunals, workplace safety and more.
How determining whether First Nations employers are provincially or federally regulated determines statutory obligations under labour standards, occupational health and safety, human rights, labour relations and other legislation
Supreme Court of Canada's decision in NIL/TU,O Child and Family Services Society and the B.C. Government and Service Employees' Union, et al
Presumption that labour relations falls under provincial jurisdiction
2-step test for displacing the presumption
Important recent determinations, including inter-provincial trade and telecommunications
Nelson v. Lower Stl/Atl'mxTribal Council: Fiduciary duties to give First Nations' peoples the rights pursuant to the laws of Canada, in this case the right to reinstatement

Functions that fall under federal jurisdiction
When an employer is located on reserve land and its function is to manufacture products or operate retail businesses, it would be governed by provincial laws
Examples of where First Nations operations were found to be federally regulated
Examples where First Nations operations are provincially regulated
Part 2:  Differences between the Provincial and Federal Pay Equity Regimes
Instructor: Cynthia MacFarlane, Principal, Mercer
You will leave this session understanding:
How the provincial and federal regimes differ and what this will mean to you in practical terms in preparing for and implementing Pay Equity
What you have to do for federal requirements
What do you have to do under provincial requirements